West Bradford Village Hall image gallery.
Explore the Village Hall and Playing Field.
The Village Hall has a host of facilities which make it perfect for all manner of events, from fitness classes to special occasions and more.
The Main Hall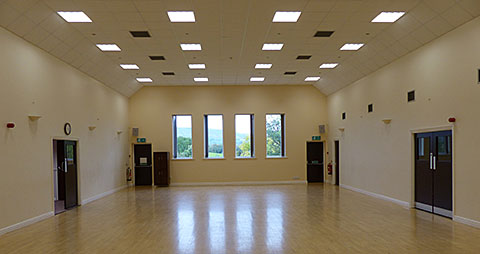 The main hall is a large wood-floored area with a feature window and is perfect for wedding receptions and birthdays.
If you would like a stage/platform for your event – we have a modular stage that we can build to your requirements. The room is roughly 30 ft x 57 ft. The ceiling is around 15 ft high.
The Lounge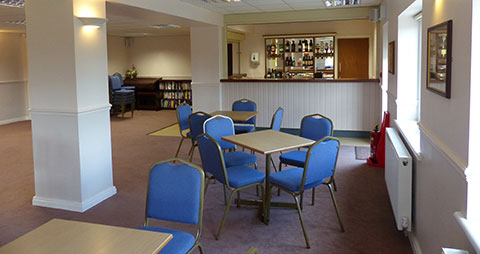 The carpeted lounge area looks out over the play park and down towards Pendle Hill. This room houses the newly built bar and has access to the kitchen. When the bar is booked for an event, it is kindly staffed by Village Hall Committee members. The lounge has been equipped with WiFi and presentation facilities for potential business or entertainment use.
The Kitchen

The kitchen has been extended so it can be better utilised for bigger events. There's a large serving hatch into the corridor and the kitchen houses a six-hob gas oven, warming cupboard, a dishwasher, a Hydroboil (for constant boiling water), two small fridges and ample worktop space. Crockery and cutlery can be made available for 150 people.
The Great Outdoors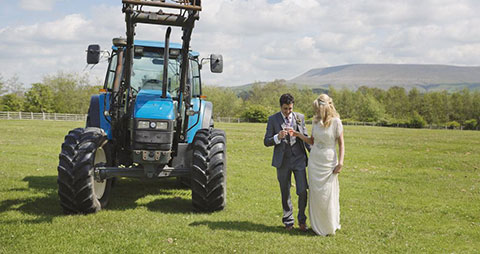 Families come from far and wide to enjoy West Bradford's popular playpark. Why not bring a picnic and take advantage of the outdoor seating and beautiful view?
(Please remember to respect our village surroundings and dispose of any rubbish responsibly)
The Gym

The gym is open 6 – 9pm on Monday, Wednesday and Thursday each week. Please use the contact-us page, and the Booking Secretary can put you in touch with a member of the Gym Club to arrange an induction.
Events

West Bradford Village Hall is ideally suited to a wide range of events; please use the contact-us page to discuss your requirements with us and we'll be happy to help with any further information.